Zoë Kors' Sexual
Reintegration Series
Take Practical Steps Toward Reinventing
Your Intimate Connection
The Sexual Reintegration Series is a 12-week experience. Part learning, part coaching, part support group, couples will take practical steps toward reinventing their intimate connection—physical, emotional, and energetic.
Weekly sessions will include, discussion of specific topics, guided meditation, group practice, group coaching, and open conversation. Together we will demystify intimacy and explore practical tools for creating safety, consent, connection, and pleasure.
The goal of this series is that by the end of the 12-weeks you will have a whole new understanding of sexuality and reinvented your relationship to each other and yourselves.
This series is for couples who are no longer in active crisis and who have acquired skills to self and/or co-regulate when triggered.
All participants must be actively maintaining sobriety. Participants must have a current support system that includes an individual and/or a couples therapist/coach.
Start Date: June 28th, 2022, lasting for 12 sessions (Tuesdays @ 4:00pm-5:30pm PST)

Cost: one payment of $1885

Facilitator: Zoë Kors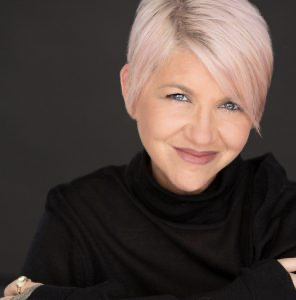 Zoe Kors, Sex and Intimacy Coach
Zoë is a resident sex and intimacy coach and contributor at Coral, sexual wellness app. Zoë is the former Senior Editor and Creative Director of LA Yoga Magazine and is a contributor to Elephant Journal, MindBodyGreen, and Fabletics. Zoë's article, 6 Ways to Have Radically Intimate Sex, quickly went viral and is currently at over 2 million views and over 200K Facebook shares.
In addition to a thriving private practice, Zoë offers her services through Center for Relational Healing, which specializes in the treatment of sex addicts and their partners. As a team member, Zoë works with clients to reintroduce healthy sexuality and intimacy after the trauma of betrayal.
She is a certified Co-Active Coach with the prestigious Co-Active Training Institute in San Rafael, CA. Zoë is initiated in the Sri Vidya tantra lineage. Her work reflects her extensive study of Tantra, Zen Buddhism, Meditation, Yoga, Breathwork, and other Eastern disciplines, which she integrates with more process-oriented modalities of Western psychotherapy and Co-Active Coaching.