PLEASE READ BEFORE LISTENING: Please be advised that we will be talking about sexuality in this episode and, at times, will be using graphic language that may be triggering or bring up uncomfortable emotions for some. The content of this episode will not be appropriate for those of you who have recently had discovery, are in acute trauma or crisis, and/or have not yet (or have just started) to work on relational healing. This episode is for our listeners who are at a place in their healing and couples recovery where they want to begin to explore sexuality after betrayal. We don't believe anyone should even consider being sexual with a partner when there is a lack of safety, ongoing abuse, or danger. Sexual Reintegration comes at a later stage of recovery once there has been trauma reduction/resolution and relational stabilization.
Episode Synopsis In this episode, Marnie and Duane talk with sex expert Dr. Emily Morse about sexual health and wellness and how to create the safety necessary for couples recovering from betrayal trauma. By exploring such questions as "What is healthy sexuality?" and "What is not healthy sexuality?" we begin to create a template to guide and assist couples who are ready to take this next step in their relational healing.
Powered by RedCircle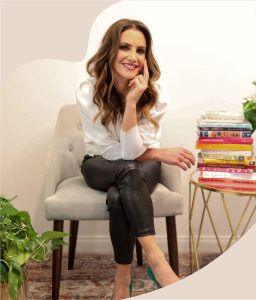 Doctor of Human Sexuality, Emily Morse, is on a mission to liberate the conversation about sex and pleasure. Morse has helped millions of people around the world navigate their sex lives. Her candid conversations challenge cultural taboos, misinformation and awkward sex talks to create a future where people can deeply connect and embrace pleasure-filled lives. Emily was recently profiled in The New York Times, Forbes, and The Times of London. Today, Sex With Emily is the longest-running sex and relationship podcast.